Dear friends,
these are dark times we're living through and my thoughts go out to those experiencing loss and living in fear. I am yearning for peace and reconciliation everywhere in the world and hope love will prevail.
Music is an universal language and has the power to lift our spirits and give comfort. I am very excited to announce the release of my new album WE'LL RISE on November 24th, 2023 on enja & yellowbird records! The music shines a light on inspiring women. From scientists and artists to activists, their stories and legacies serve as a testament to resilience, determination, courage and talent, empowering future generations.
With my wonderful trio including Dietmar Fuhr on bass, Jens Düppe on drums plus our great special guest Adrian Mears on trombone and didgeridoo, we recorded my compositions.
I want to express my sincere gratitude to Initiative Musik gGmbH for supporting the preparation and implementation of everything connected to the album. I did a photo shooting with wonderful photographer Petra Arnold, who already did the photos for my CD "Better times ahead". Marvelous artist & designer Nicole Schneider created the album booklet and did all the beautiful paintings. Nils Keber filmed the studio session and Jonathan Blume & Marc Göbel are working on an EPK.
On October 20th will be the pre-release of my composition "We'll Rise", a musical setting of Dr. Maya Angelou's poem "Still I'll Rise":save-it.cc/wa/well-rise
The song "Cos I'm free" (a dedication to Australian sprinter Cathy Freeman) is already released as a single on all online platforms: save-it.cc/wa/cos-im-free
The will be a radio broadcast "Doppelkopf" on Oct. 26. at 12:00 on hr2 radio: Doppelkopf mit Anke Helfrich
I am very much looking forward to play the album release concert with my trio and Adrian Mears on October 26th 2023 at the 54th edition of "Deutsches Jazz Festival Frankfurt" at the Sendesaal/Hessischer Rundfunk in Frankfurt. On October 30th., I am excited to play a duo concert with the amazing and inspiring Terri Lyne Carrington at Enjoy Jazz Festival in Ludwigshafen.
Hope to see you somewhere!
Be safe,
Anke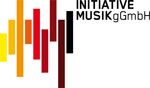 My new album WE'LL RISE will be released on November 24th, 2023
If you want to order a CD write to: anke.helfrich[at]t-online.de
---
Links:
- BR2: Weltfrauentag-jazz
- BR2 10.12.2021 with Franco Ambrosetti and Johannes Enders: www.br-klassik.de
- SRF/Switzerland: I was invited to by Jodok Hess to do a radio broadcast, celebrating the life and music of Herbie Hancock on his 80. birthday.
- Echo Jazz 2016 / Anke Helfrich Trio playing "Sagrada Familia" youtube
- Making-of-CD-Dedication: youtube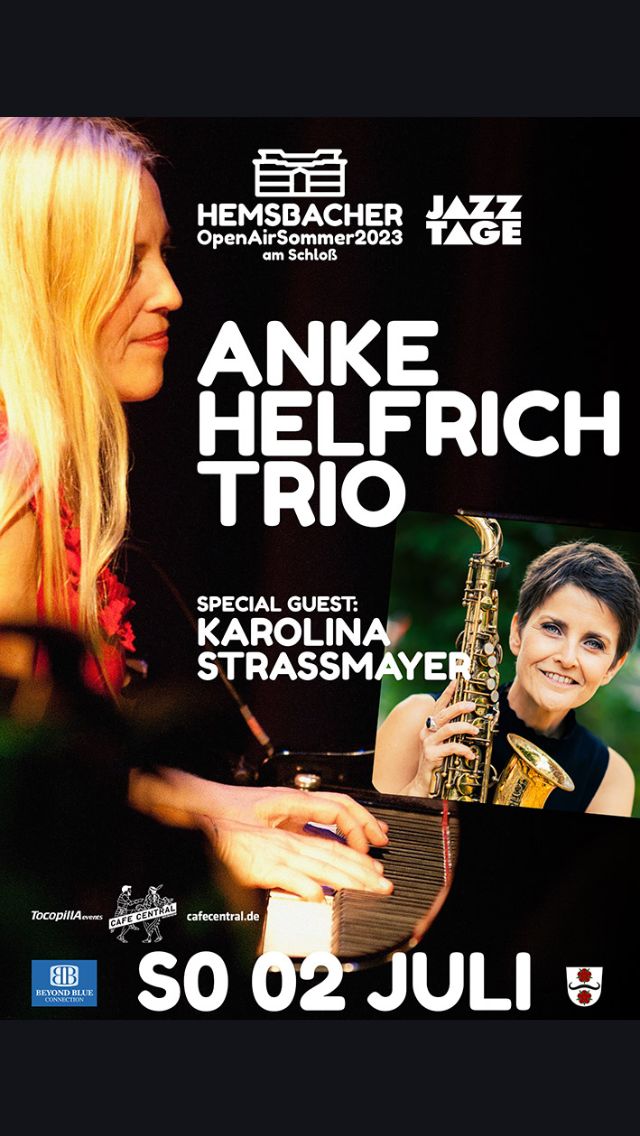 Open air, Hemsbacher Jazztage 2023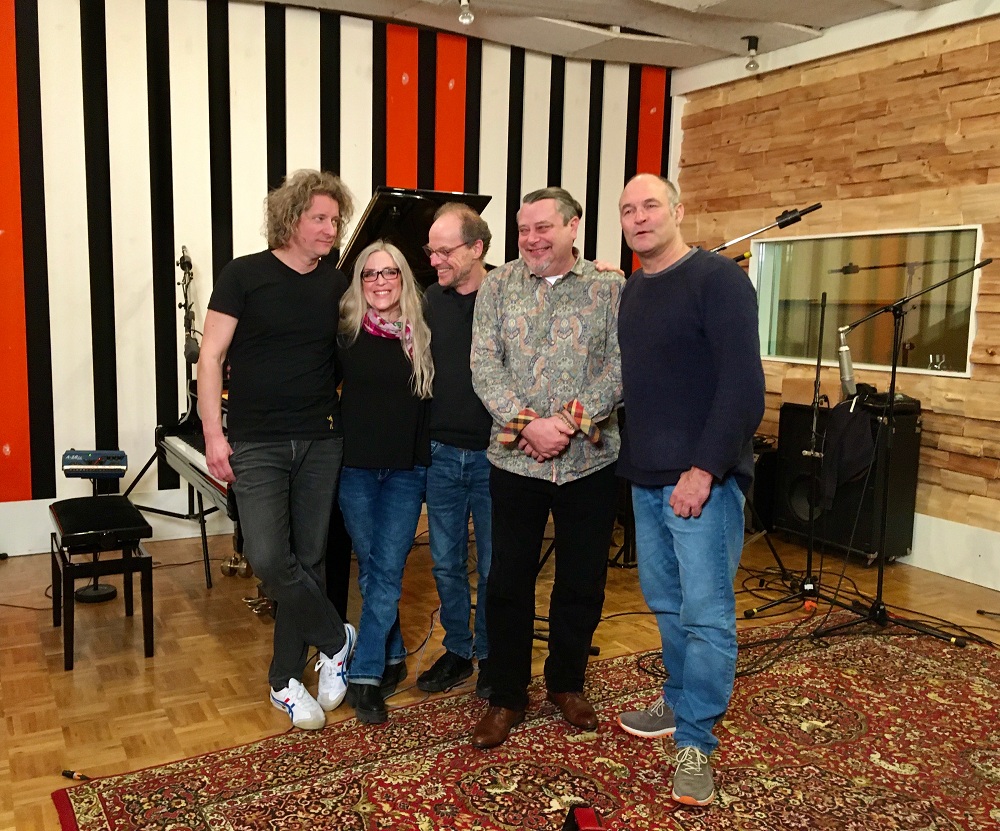 Photo from the recording session at -Kleine Audiowelt- with sound engineer Markus Born
Trio concert King Georg Cologne, Dec. 2022: Gerhard Richter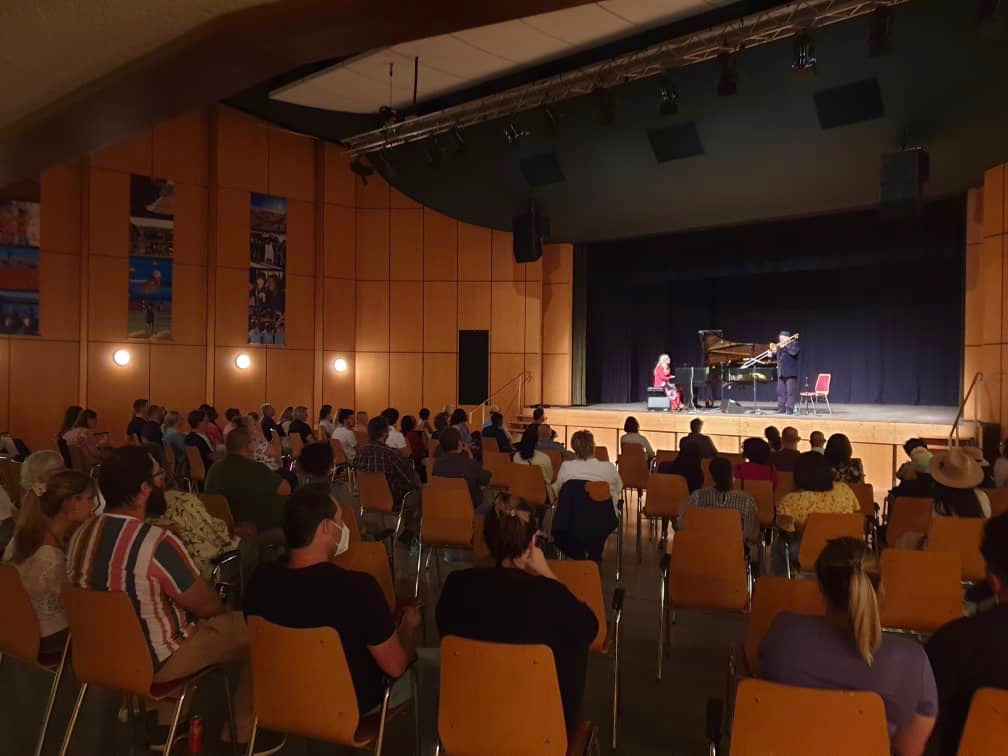 Concert with Adrian Mears at the DHPS in Windhoek/Namibia, September 2021
European Jazz Workshop in Santa Sofia/Italy, October 2021
Anke Helfrich Trio & Adrian Mears, Jazztage Weinheim 1.8.2021, Foto: Thomas Rauch
Anke Helfrich Trio & Adrian Mears, Jazztage Weinheim 1.8.2021, Foto: Thomas Rauch
Anke Helfrich, Swakopmund 9/2021
photo by Frank Siemers / concert for the Jazz Federation in Hamburg / January 2020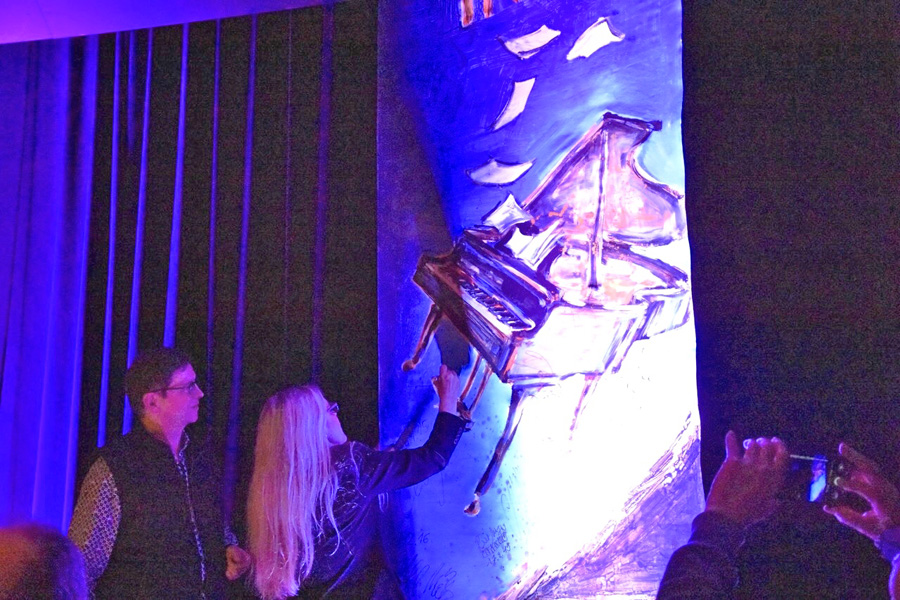 Signing the great poster after a wonderful evening playing solo at the Jahnhalle Weinstadt / December 2019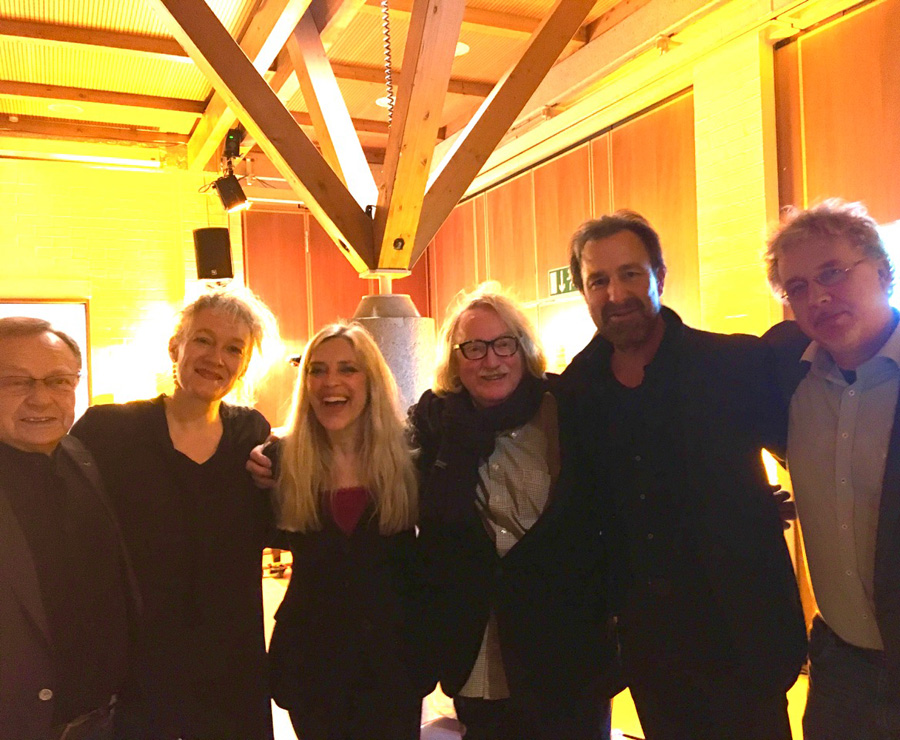 Nice hang after the Solo-Piano-Night in Ottobrunn: Leonid Chizhik, Julia Hülsmann,Anke Helfrich, Jasper Van't Hof, Cornelius Claudio Kreusch, Oliver Hochkeppel / December 2019
Concert in Mannheim with my buddies / December 2019
European Jazz School - Workshop in Bursa / November 2019
Festspiele Wetzlar
Cecilie Norby's Sisters in Jazz at Ystad Jazz Festival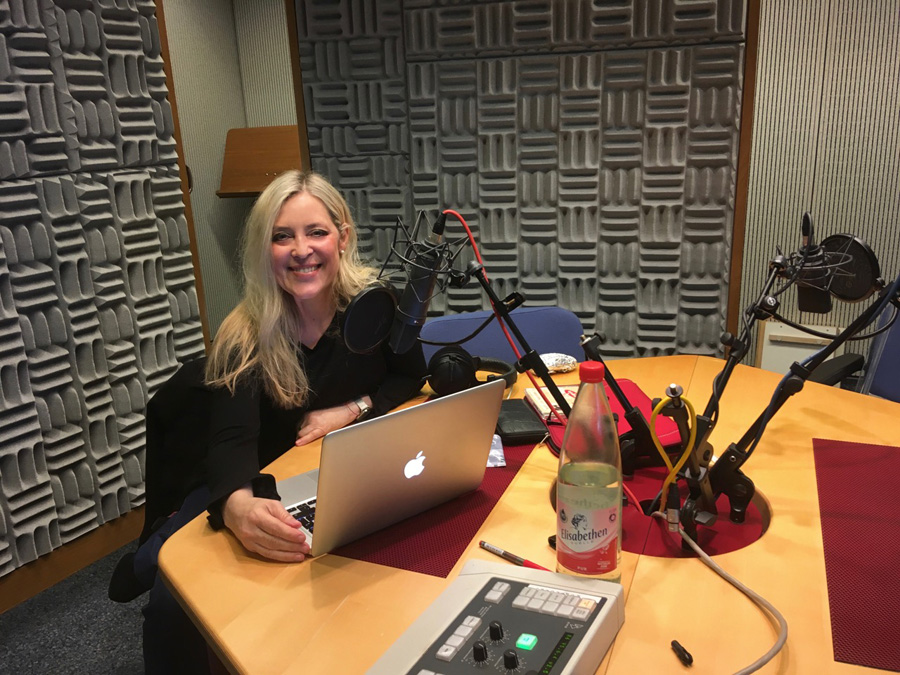 At the SWR-studio in Baden-Baden to record my radio program 'Female Jazz Piano' - it will be aired on SWR2, April 27th at 22:03
"Ambassador of Weinheim", photo by Stella Kirgiane-Efremidis
Sketch-Jazz-Session with great artist Nicole Schneider in February 2019
painted by Nicole Schneider during our trio concert at the Jazzinstitut Darmstadt in December 2018
More links:
- facebook.com/pages/Anke-Helfrich/
- facebook.com/people/Anke-Helfrich/
- Köpfe der Bergstraße